A Century of Excellence...
Our Story
HindlePower is the result of four generations of family involvement in entrepreneurship, business leadership, and DC power expertise. The company's history dates back to 1924 when John C. Hindle Sr. and Ambie Hardwick founded Hardwick-Hindle Company. The Hindle family has been involved in manufacturing ever since.
HindlePower, (formerly the Hitran Power Systems Group) was formed from a debt owed to the Hitran Corporation. Unable to settle their debt, the Hitran Corp. customer offered John C. Hindle a battery charger line in lieu of payment. Realizing this was his best option, John C. Hindle agreed and set out to make the fledgling line a leader within the United States Utility market.
In 2002, Bill Hindle spun off the Power System Group and formed HindlePower, Inc. Years of innovation and progress have earned HindlePower the position as the industry leader in stationary float battery chargers, DC battery cabinets, and other DC power products.
In 2021, HindlePower transferred leadership to Nic Hindle, marking the fourth generation of Hindle leadership in the DC power industry. HindlePower remains committed to its core values and continues its heritage as the industry standard in DC Power Products.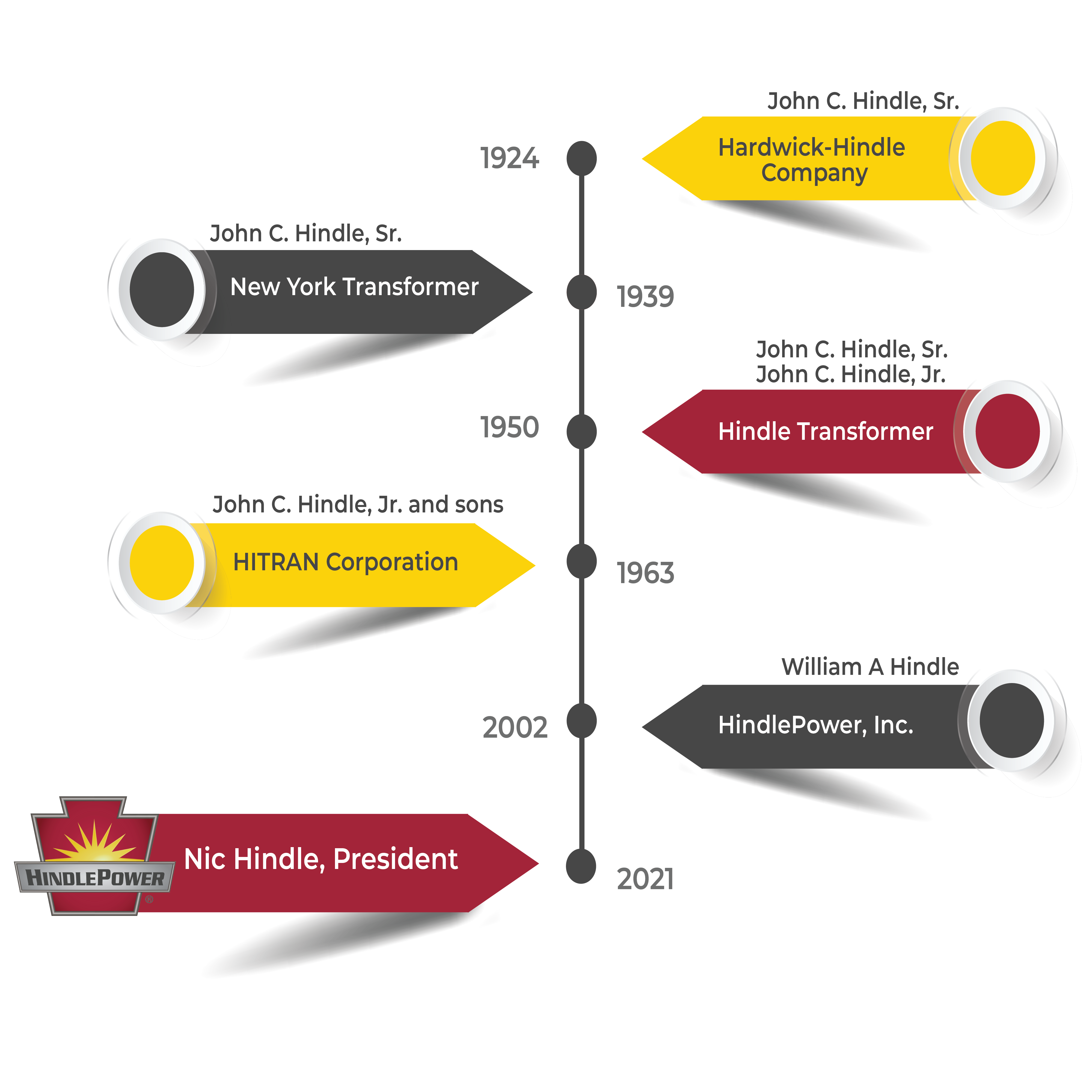 Our People
At HindlePower, our focus is on our employees, not just our bottom line. We believe in caring for our people and the attributes that foster a great workplace. Our company culture is central to our success, and we're proud recipients of numerous 'best places to work' awards.
Our purpose, mutual trust, respect, transparency, and integrity are a few of our cultural hallmarks. We find that cultivating a great environment allows our people to do what they do best.
Our Promise
We strive to provide our customers with the industry's best quality, lead time, and customer service. We back every product before, during, and after the sale to ensure your specification, delivery, warranty maintenance and troubleshooting needs are met. That's our promise.
How We Like To Do Business
Our unique culture permits HindlePower to re-invent itself when necessary, keeping us constantly ahead of industry demands.  Most of all, it lets us enjoy what we do every day.  The friendly atmosphere and camaraderie that makes the HindlePower experience happen is something we cherish.  We cooperate and work by a set of Operational Guidelines which are posted in many areas of our facility, reminding us of who we are and what we are attempting to do here in Easton.  To familiarize one's self with the caliber of people at HindlePower, please take a few seconds to review how we like to do business.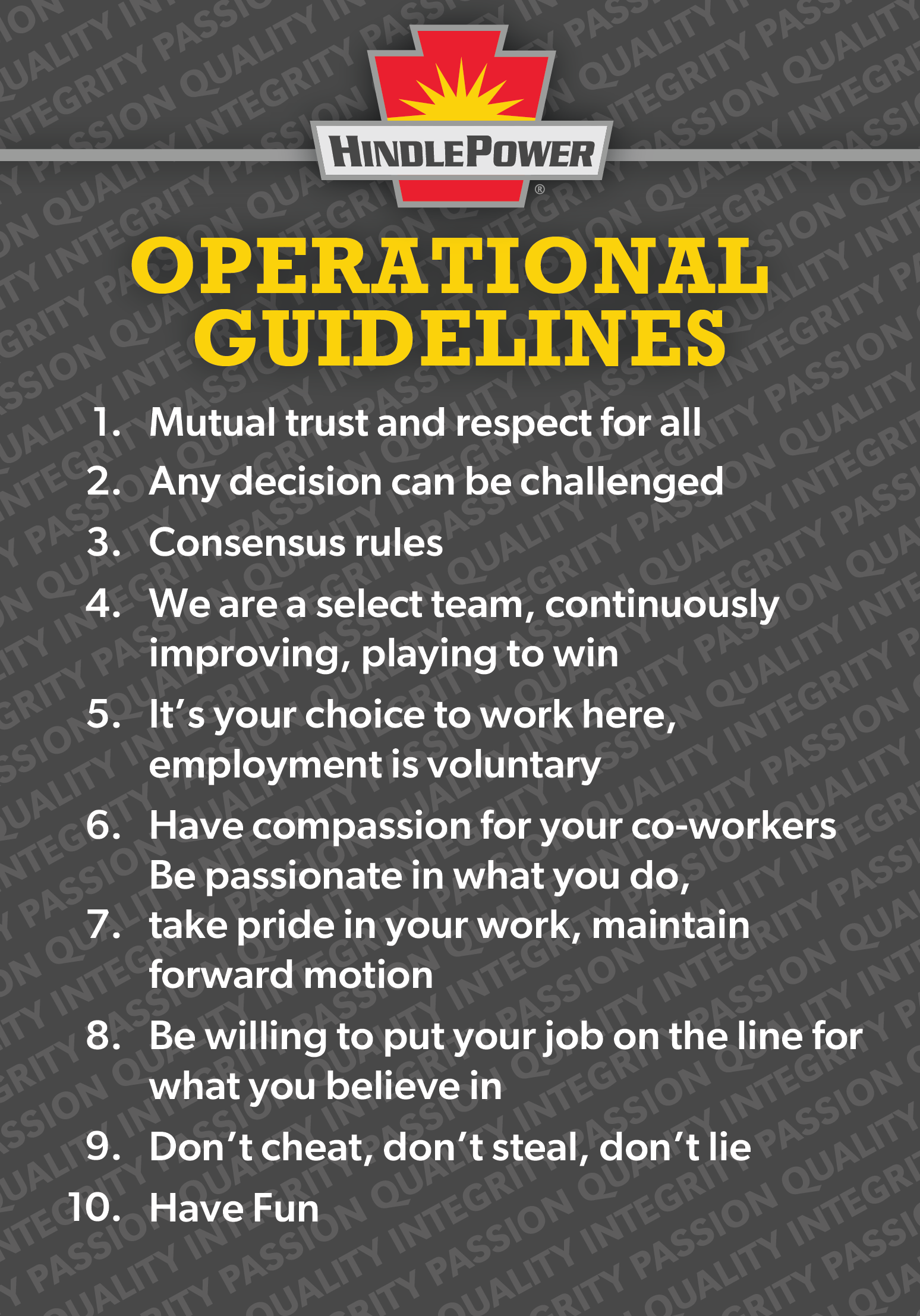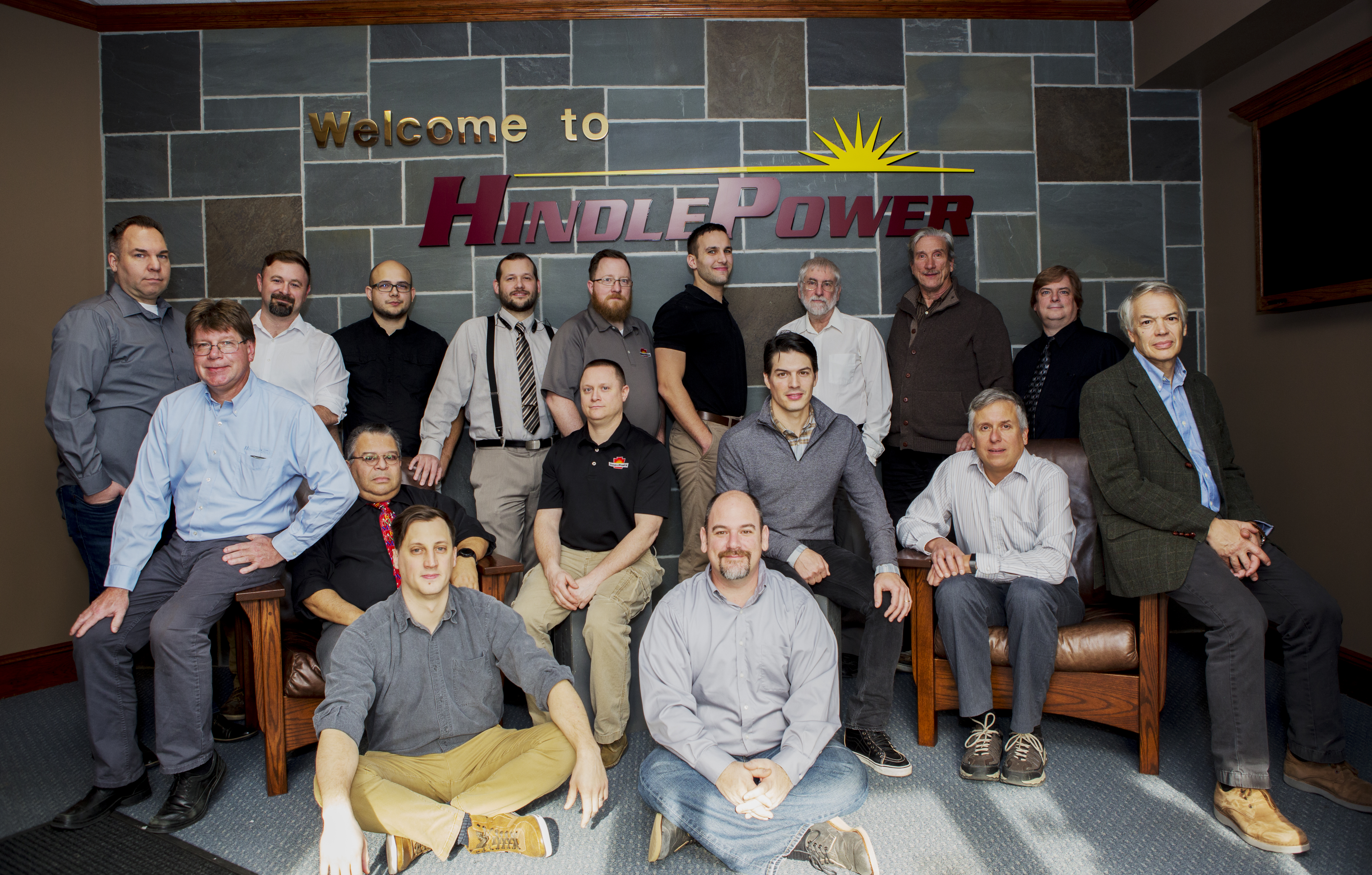 We're Hiring!

Start a career with us

Our appealing work environment includes highly competent co-workers, competitive pay, engaging work, full health, vision, and dental benefits, 401k with employer match, a gain-sharing program, and a full-service cafeteria that serves free lunch. We are a purpose-driven company invested in the growth of our employees and are always looking for talented people who enjoy what they do. Interested? Send us your resume!

Start A Career With Us