HindlePower's turnkey system level solution to your DC Power application needs. 
HindlePower's battery enclosures and trailers are engineered systems the user can build upon and customize to meet their utilities' specific needs.
The HindlePower Battery Cabinet is an outdoor enclosure with a primary intent to hold batteries and protect them from the elements. The user can build upon this by adding chargers, DC distribution equipment, HAVC, seismic bracing, spill containment and so on. Custom requirements beyond our standard options can be integrated through collaboration with the EPIC Systems design and manufacturing team. 
Need more than a cabinet?  The HindlePower Battery House will likely take care of your needs.  Essentially a walk in Battery Cabinet, the Battery House allows for larger batteries, more equipment, and the user to enter inside the enclosure.  This system starts with basics as well.  Two personnel doors, ventilation, and battery racking.  The same options from the Battery Cabinet can be added to the Battery House as well but is more suited for larger batteries and more complex DC systems.
The HindlePower Battery Trailer is just that, a mobile DC power system containing a battery bank ready for maintenance or emergency battery backup.  Just like the rest of the EPIC Series, the Battery Trailer starts with basic features and allows for the addition of standard options and custom design.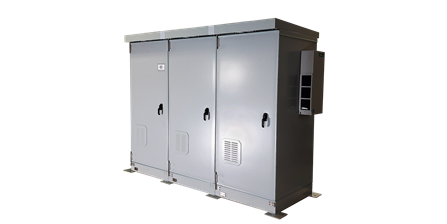 Series Battery Cabinet

Console For Outdoor Applications
Complete, multi-purpose Outdoor (NEMA 3R) DC Power Systems for integrating battery, charger, distribution and dc system monitoring
Fully climate controlled and seismic zone 4 certified
Equipped with patented Hindle Health System self-diagnostics technology
More Info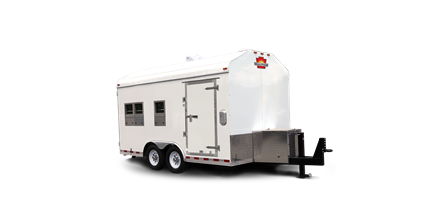 Mobile DC Power Trailer

DC power system in a mobile enclosure
Fully integrated, ready to use dc power system enclosed in rugged, utility-grade trailer
Custom designed and constructed to meet your specific requirements
Intended use as a mobile back-up DC power system for Battery and DC System Maintenance & Testing
Intended use as a mobile back-up DC power system for Disaster Recovery / Black-start
Intended use as a mobile back-up DC power system for DC Power Redundancy for Critical Loads
More Info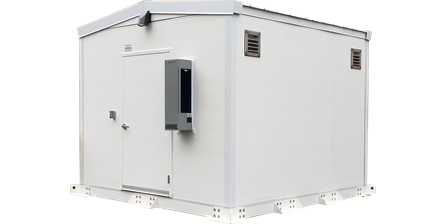 Battery House

System level DC power system all in one house
NEMA 3R Enclosure
Fully Walk-in Style
Foam Insulated Panels
Seismic Rated
Built-in Intellegence
More Info